Any Shape, Any Size - the Most Configurable Solid Roof
With a Building Regulation compliant U-Value of 0.15 or 0.12, Livinroof combines solid roof panels and shaped glazing to create stunning roof designs in any conceivable shape or size.
Based on Glass Roof, Livinroof is familiar to surveyors and fitters and simple to install.
Available in almost any shape or size, Livinroof can go as low as 5° pitch, perfect for low pitch lean-to's.
At no extra cost, glass panels can be integrated virtually anywhere into the design giving natural light where needed.
Patented adjustable speedlock system optimises glazing bar compression, makes the roof simple to fit and ensures fast fit, first time, every time.
Weighing in at 31kg/m2, Livinroof is ideal for replacing any shaped conservatory roof on existing window frames.
The fully fire tested Livinroof comes with aluminium or U-tec external panels so you can offer a price point that suits all.
Lightest
The lightest solid roof on the market:
Weighs only 31kg/m² lighter than any other solid roof.
Designed by conservatory specialists, Ultraframe to replace existing conservatory roofs.
Lightweight panels are cut to size and easy to manoeuvre.
Versatile
The most configurable solid roof system available:
Ideal for solid replacement solution for low pitched lean-to's with pitches from 5 to 40.9°.
Advanced software to instantly validate structural requirements of any complex designs.
Shaped glazing inserted anywhere in the roof at no extra cost.
Safest
The only solid roof engineered to postcode:
NASA satellite data used to precision engineer every roof for Wind AND snow loads.
Wind tested to withstand to hurricane winds up to 130mph.
Independently fire tested BS476 part 3.
Super strong eaves beam, ridge, valley and jack rafter.
Brightest
More glazing options than any other solid roof:
Shaped glazing for a bespoke and stunning internal design.
Highly configurable glazed panels for natural light where needed.
Performance glass easily integrated at no extra cost.
Warmest
Unrivalled thermal performance:
A true warm roof system with no cold bridging.
U-Value of 0.15 or 0.12.
Thermally insulated internal pelmet as standard.
Thermally broken rafters.
Fire Tested
Independently and fully fire tested:
The complete, assembled Livinroof structure was fire tested in 2017 by Warringtonfire.
Livinroof is fire rated as B-roof according to EN13501-5: 2016.
Livinroof is fire rated as AA according to BS476-3:2004.


FULLY ACCREDITED SOLID ROOF SYSTEM
Livinroof is fully compliant to the latest Building Regulations with a U-Value of 0.15 and has been pre-approved by both Assent and JHAI. Independently fire tested as a fully assembled structure by warringtonfire, Livinroof is based on the BBA approved Glass Roof system.
Specialist Design
The Livinroof solid roof is purposely designed for the replacement of tired glazed conservatory roofs. Externally, it uses the familiar Glass Roof painted in RAL7016 urban grey and glazed with insulated panels. Internally, it uses two separate insulation layers (provided). At the eaves, the insulated internal pelmet engineered steelwork ladder system is used - all internal roof surfaces are then plasterboarded (See below for specification, not supplied) before being plaster skimmed.
Structural Support Solutions
The trend for 'grand design' style home extensions is becoming increasingly popular, with homeowners opting for large open spans and contemporary bi-fold or sliding doors opening up their home to the garden beyond.
With less structure in the elevations below the roof, it is extremely important that the correct structural support for the building is identified to manage both vertical and lateral forces.


1 RAL7016 urban grey 'matt effect'
2 25mm grey exterior insulating panel - choose from an aluminium faced sandwich panel or U-Tec composite panel
3 Glass roof features an insulated bolstered glazing bar
4 90mm Kingspan board insulation
5 25mm Kingspan board insulation
6 12.5mm foil backed plasterboard
GLAZING
The glazing you specify can have an impact on a rooms temperature and energy efficiency, so it's important to educate your customers on the correct specification for the orientation of their home.
We offer a range of glazing options to be used with our roofing systems and they are available in a range of specifications and colour options.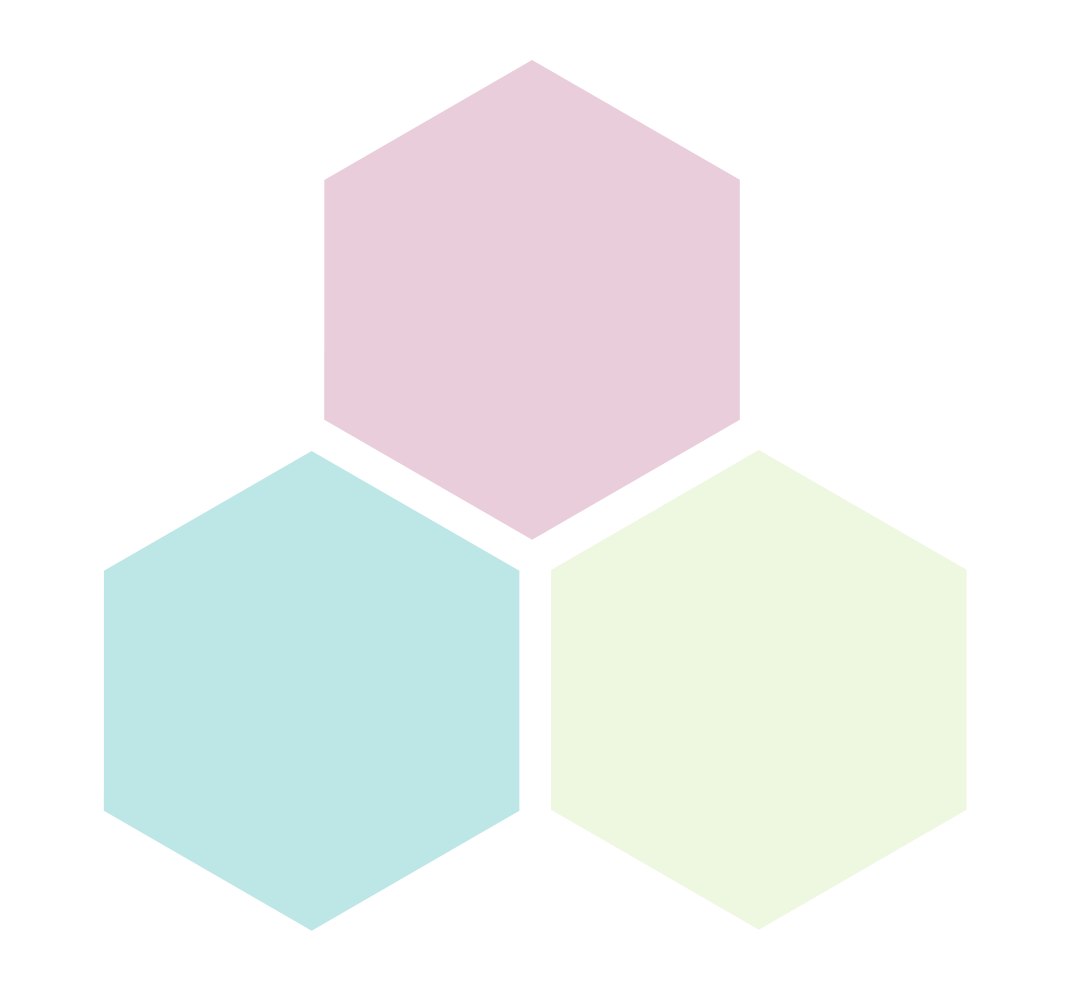 Brochures & Downloads
BUILDING REGULATIONS MADE EASY
Livinroof is pre-approved for Building Regulations by both Assent and JHAI helping to make Building Regulations as simple as possible.
You can choose to work with either Assent or JHAI as an alternative to Local Authorities and as the system has been fully assessed and approved this process is speedy and simple.
Key Product Information
A pre-packaged solid roof that can be configured to suit virtually any existing conservatory roof. It can also be fitted with variable pitches and differential pitches without problem.
Livinroof is based on BBA certified Glass Roof chassis, the first glazed roof with this important third party accreditation and the only solid roof replacement product based on a BBA certified platform.
Ultraframe has partnered with JHAI: Approved Building Control Inspectors. In England, and Wales, they can undertake Building Regulation inspections for a uniform approach across all localities. See separate brochure for JHAI information and application form.
0.15 or 0.12 U-Value – warm solid roof, vaulted ceiling.
Insulated internal pelmet system set at 300mm projection (ability to vary projection too), better finishing detail at eaves and perfect for cables and lights.
Glass panels can be integrated to maintain light into any adjacent room – no additional cost to swap solid roof panels for high performance glazing.
Everything is pre-fabricated in our highly efficient factory to ensure rapid fit on site.
On a 4m x 4m Georgian, the system weight is 31kg/M² including plasterboard (12kg/m2 polycarbonate roof and 30kg for a glass roof).
Top Ten Major Features
The Livinroof solid roof has a U-Value of 0.15 or 0.12:
The room will be cooler in the summer and warmer in the winter.
Heating costs will be reduced.
The room can be used 365 days of the year.
It is worth offering the homeowner the options of new frames, since modern glazing specifications will complement the thermal performance of the roof. In turn, this makes the room more comfortable & cheaper to heat.
Ultraframe has partnered with JHAI to provide Building Regulations completion certificates (England & Wales)
Building Regulation compliance is required for solid roof conversions and new build extensions. The Ultraframe JHAI partnership provides peace of mind regarding the performance of the roof, ensuring that there are no problems with compliance when the homeowner decides to sell their home.
JHAI provides a low cost, consistent way of complying with Building Regulations across England and Wales in a practical, pragmatic approach.
Livinroof is supplied in RAL7016 Urban Grey as standard.
This has the appearance of a rolled lead roof with a conservatory feel.

When installed it looks very similar to the appearance of a subtle blue glass roof, reflecting the sky.

It is less likely to show the dirt whereas other colours may.
Livinroof has a system weight of 31kg/m2 (including plasterboard) – much lighter than other replacement roofs.
Whilst around the same weight as a glass roof, this solid roof often enables the original window frames to be used. This provides a saving to the homeowner if required.

The difference in loading on the foundations is negligible. Provided there is no sign of settlement in the base there is no need to excavate a pilot hole to reveal the foundations. Please consult JHAI if you are in any doubt.
Livinroof is offered with a black Marley Classic gutter as standard with the option to have one of our powder coated Cornice options.
The uPVC gutter option enables homeowners with a tight budget to take advantage of the benefits of the Livinroof solid roof system.
Cornice provides the wow factor! The easy to install system can be specified in grey to match the roof, the same colour as the frames, or in a bespoke colour that complements or contrasts with the frames. This enables the homeowner to be creative and make their mark on their new home improvement project.
Glass panels can be integrated virtually anywhere into the design of the Livinroof, without additional cost to the home owner: this includes shaped panels
This adds visual appeal to the design of the extension.
The homeowner has an individual design that is their own.
Take advantage of the sweep of the sun over the extension by choosing which panels to glaze and which to leave solid. This brings light into any room that would otherwise be darker with a solid roof.
Watch TV in the Livinroof extension without suffering problems with glare, whilst having the benefit of natural light.
Unlike other solid roofs, the Livinroof brings more light into the adjacent room. This is crucial if you are replacing an old glazed roof.
An insulated internal pelmet is part of the design, with a horizontal soffit inside the extension. The standard projection of the insulated internal pelmet is 300mm but it can be varied, (with a max up to 1200mm).
You can put the downlights of choice within the insulated internal pelmet around the perimeter of the extension, providing attractive mood lighting.
You can fit speakers to the insulated internal pelmet with hidden cables led through to your amplifier, which should be considered for first-fix cabling.
Livinroof has a vaulted ceiling and a plastered finish.
The vaulted ceiling provides a light spacious feel to the extension.
The plasterboard finish makes the extension feel as though it is part of the house. It can be integrated with super-insulated columns to improve thermal performance, provide visual appeal and reduce build times.
Livinroof is based on the Ultraframe Classic BBA certified platform and carries a 10 year guarantee.
This solid roof has a proven pedigree and will provide comfort and peace of mind for the homeowner for many years to come.
The roof can be configured like any other conservatory roof, providing the retailer with confidence that they can replicate existing designs on refurbishment projects.
The Classic system enables variable pitches to be specified, useful when height restriction apply, including the ability to produce lean-to designs as low as 5 degrees. Fitters are familiar with the system, so a speedy swap from old to new with no risk of damaging existing floors/finishes.
Create a simple plastered 'flat top' at the apex to suspend lights from.
This allows the homeowner to specify downlights or pendant lights of their choice to be fixed under the ridge for main or mood lighting.
Adds further visual identity to the extension roof internally.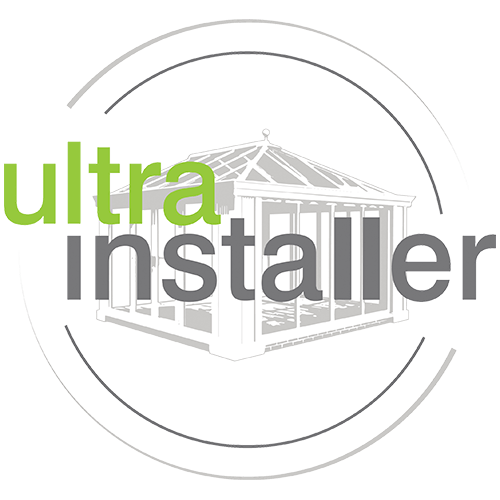 Ultra Installer Scheme
If you are an advocate of Ultraframe's quality products and are passionate about customer service then we'd love for you to become an Approved Ultra Installer.
Find Out More