Livinroof
Design, Flexibility & Thermal Efficiency
Livinroof is the first roofing system designed to give you the flexibility to combine solid and glazed roofing seamlessly. It helps you extend your living space and enhance thermal performance to give you a room that you can use all year round.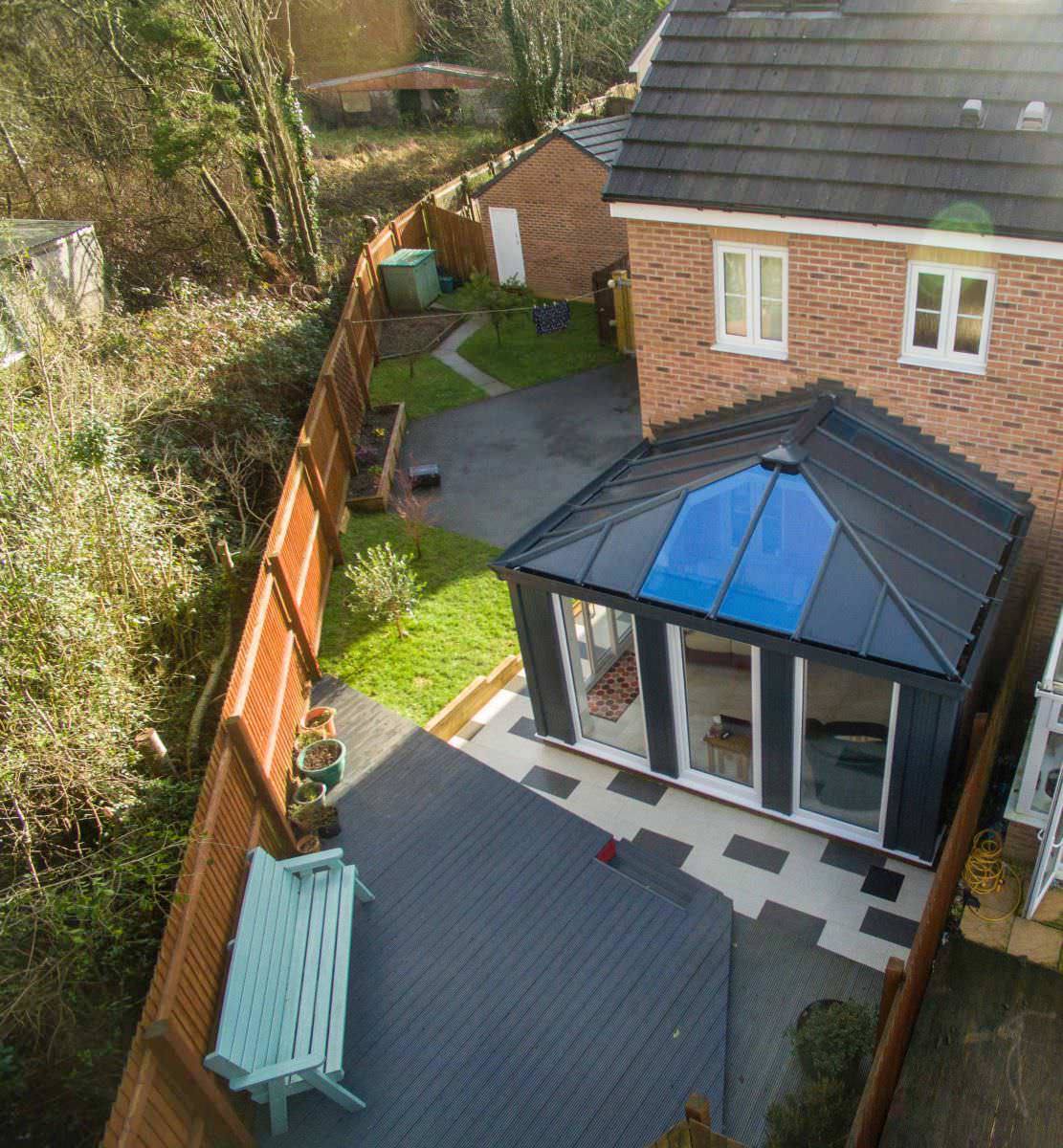 Whether you are constructing a new home extension or replacing an old existing conservatory roof the Livinroof can give you total design flexibility and the ability to create stylish and thermally efficient rooms like no other solution on the market.
The Livinroof roofing system is constructed from insulated composite external panels and Kingspan slab insulation, which are strong and robust yet extremely thermally efficient.
Key performance criteria:
With Livinroof you can completely transform your existing conservatory into a warmcosy room you can enjoy entire year round.
Incredibly low 'U' value of 0.16, you could dramatically reduce your heating bills.
Based on the market leading Classic roof system - proven rigidity and performance for 30 years.
Internal perimeter pelmet also comes as standard and allows you to create additional mood lighting.
Choose where you would like to position glass panels to let light into the room.
Revolutionary hybrid solid roof allows you to create the perfect balance between a conservatory and an extension.
Livinroof gives you a cost effective option to transform your existing conservatory into an extension which the whole family can enjoy.
Go to Livinroof Info Page to Download everything you need