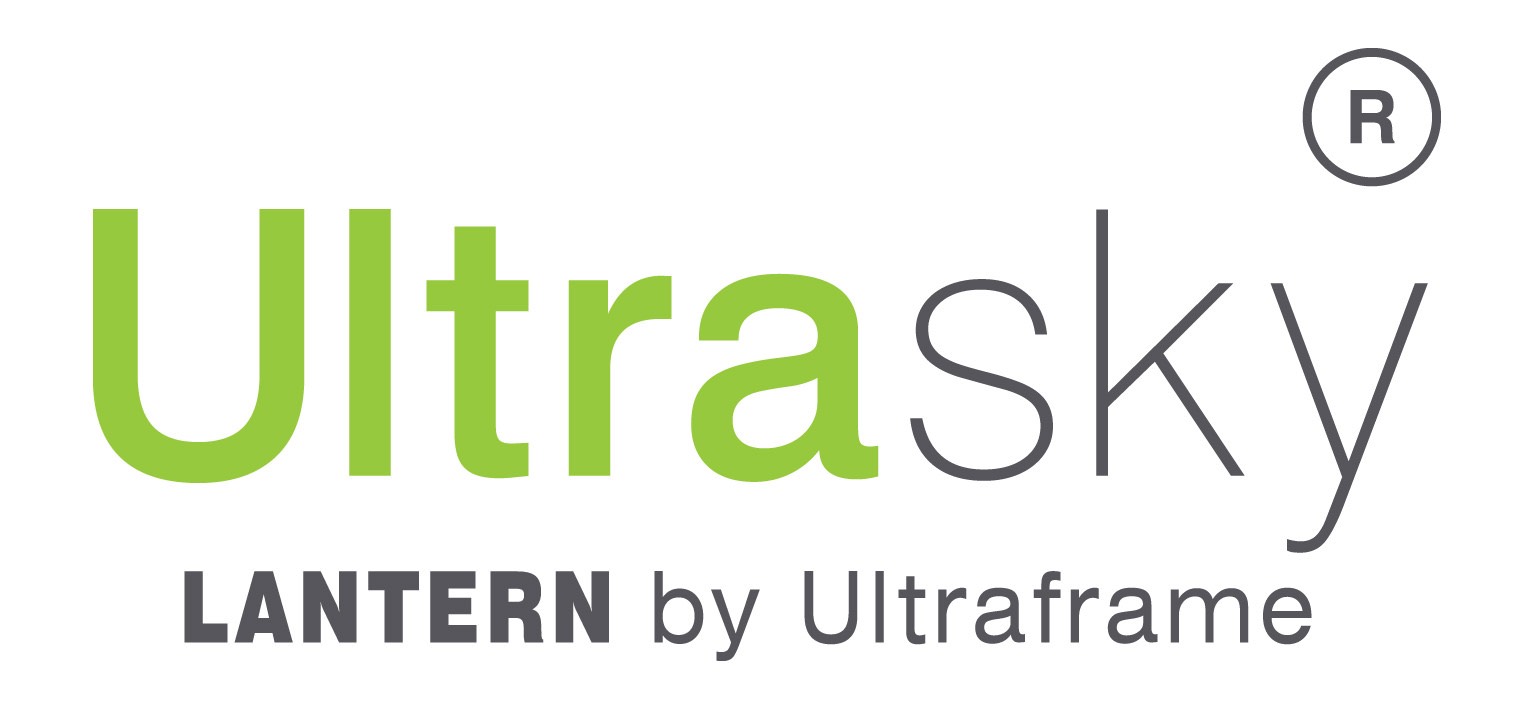 Installed on a new build extension, Orangery, or inserted into an existing flat roof, an Ultrasky lantern will help you add the feeling of space and natural light to your home.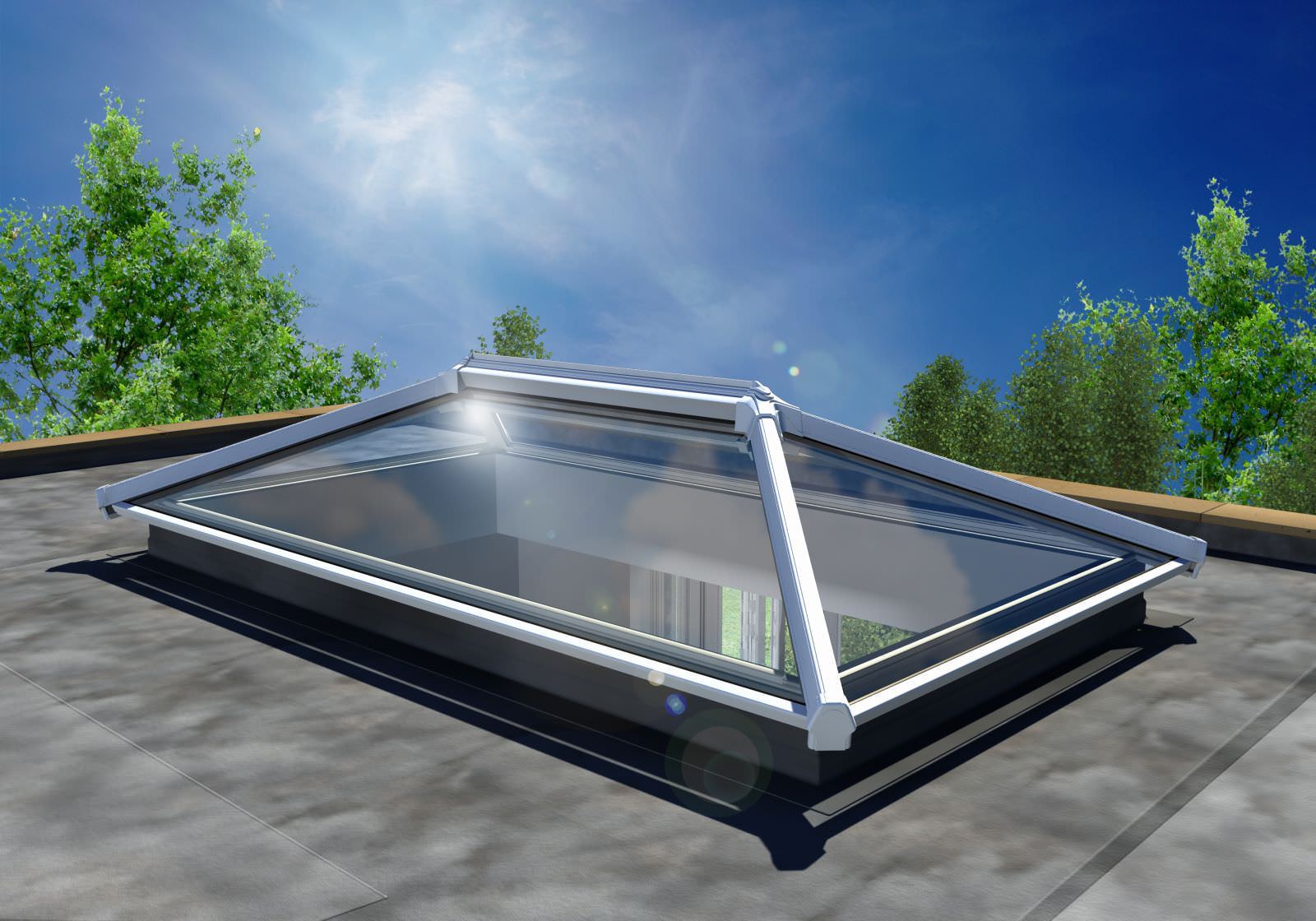 Whether it's for a living room, dining room, kitchen, bedroom or bathroom the Ultrasky Lantern will be the perfect stylish solution for you.
The Ultrasky lantern is stunning, enhancing any style of property, traditional or modern alike. It reduces the need for a chunky roof ridge and maximises the amount of glass that allows light to flood into your room.
SIZES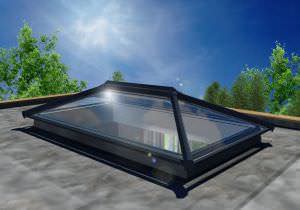 The Ultrasky lantern roof is available in a number of bespoke rectangular sizes ranging from 1000mm x 1500mm to 4000mm x 5850mm.

COLOUR OPTIONS
Choose the stylish White PVCu option to match your modern window frames, or for that extra "Wow" factor go for the Aluminium option, available in White, Anthracite Grey or Satin Black. Internally the lantern roof is clad in white PVCu or upgraded to anthracite grey or satin black to either match or contrast the external finish.
GLAZING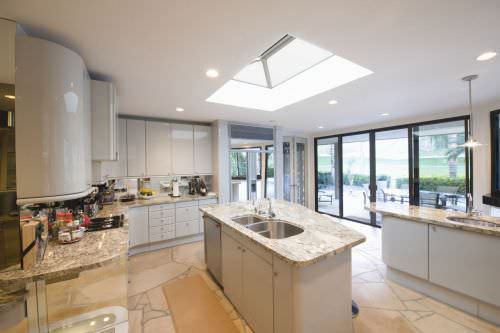 The highly thermally efficient glazing options will help reduce heat loss and noise pollution, whilst letting the desired amount of light into your room.
EXTRAS
Add a roof vent to let in the fresh air – roof vents are available with a manual opener, automatic opener or an automatic opener with rain and temperature control. * (roof vents only available in selected sizes).
KEY PERFORMANCE CRITERIA
Rectangular double ended lantern, with a width from 1000-4000*mm and a length from 1500-5850*mm.
Ultrasky Lantern has a thermally broken aluminium ridge body.
25 degree fixed pitch to all four sides.
Glazing bar top caps in either chambered PVCu (white only) or Aluminium (White RAL 9003 80% gloss, Anthracite Grey RAL 7016 30% gloss and Satin Black RAL 9005 60% gloss).
Internal Claddings in PVCu or Aluminium available in White, Grey or Black
Internal Aluminium claddings are factory filled with insulation further enhancing thermal performance
Low profile eaves beam (no gutter) designed to be fitted with oversailing 24mm double glazed units (high performance low e, self cleaning and solar control in blue or neutral/clear - units can be supplied with the lantern).
Ultrasky Lantern is designed around maximum uninterrupted sight lines – bar numbers are reduced (or can be added if you prefer) and the ridge board and hub ends are as unobtrusive as possible.
The thermal performance has been optimised to make it suitable for extensions in domestic properties. Typical U value with 1.1 glass for a 1000mm wide x 2000mm long lantern is 1.4 W/m2K.
*Width and length are defined as to the external face of the timber kerb (not supplied, recommended to be 150mm high x minimum of 70mm wide).