Sales App
A tool for your whole business to use!
So what's the App for? …. The App ensures that your company has the most up-to-date Ultraframe information at your fingertips, all of the time.
Use it in your showrooms, in the home with a customer, during the survey and during installation! The app will provide you with all of the information you need.
If we update a brochure, introduce a new product or make a new video we can send you a push notification alerting you of the change. Then you simply click the update button again and you will have the new feature.
Ensure your fitting team have installation videos and your sales team have the relevant product brochures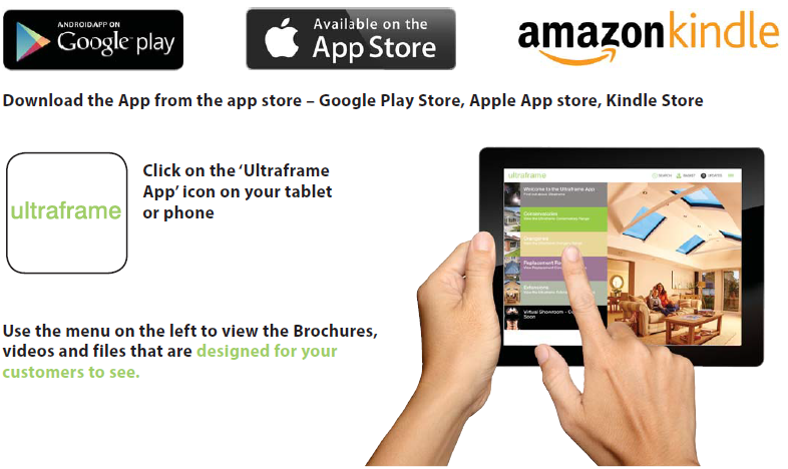 Adding to 'Basket' - you can save all your favourite items in one place by selecting the plus symbol shown below each file and film. A 'Basket' list will build as the top category. Items can be removed from the 'Basket' list by tapping the minus icon.

Searching for Documents;
Search - specific brochures, films or files can be found quickly using the search facility. Type the name or description of the item you are looking for in the search field and click 'Search' to display the results.

App Logged-in features;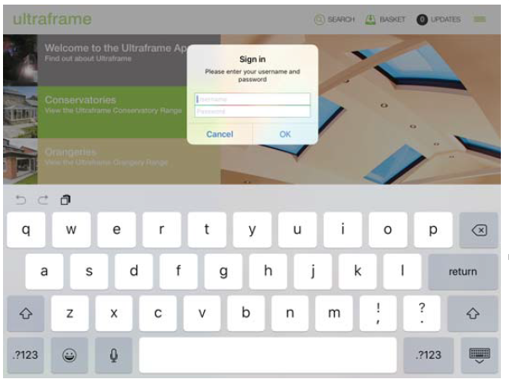 The logged in features allow you to view information that you wouldn't necessarily want your customers to see. This includes Pricing PDF's, Installation manuals, Installation Videos, Building Regulation information, Order Forms, Technical/ System Guides, Surveyors Guides, Formulae Guides and Sales Person Presentations etc.
Access Levels
You can set different levels for any of your users. For example you could limit your installation team users to only be able to see the installation guides and installation videos within the logged in area. At the same time your sales team could be limited to see pricing information and sales presentations - giving you the choice to provide your team the best files and info for their job.
Upload your own files
If you would like any of your own brochures, files, 360 imagery, videos or presentations uploaded to your app, simply send them to the Ultraframe Marketing dept, and they will upload them for you. These files will be restircted to your company users only and the different access levels can also be applied.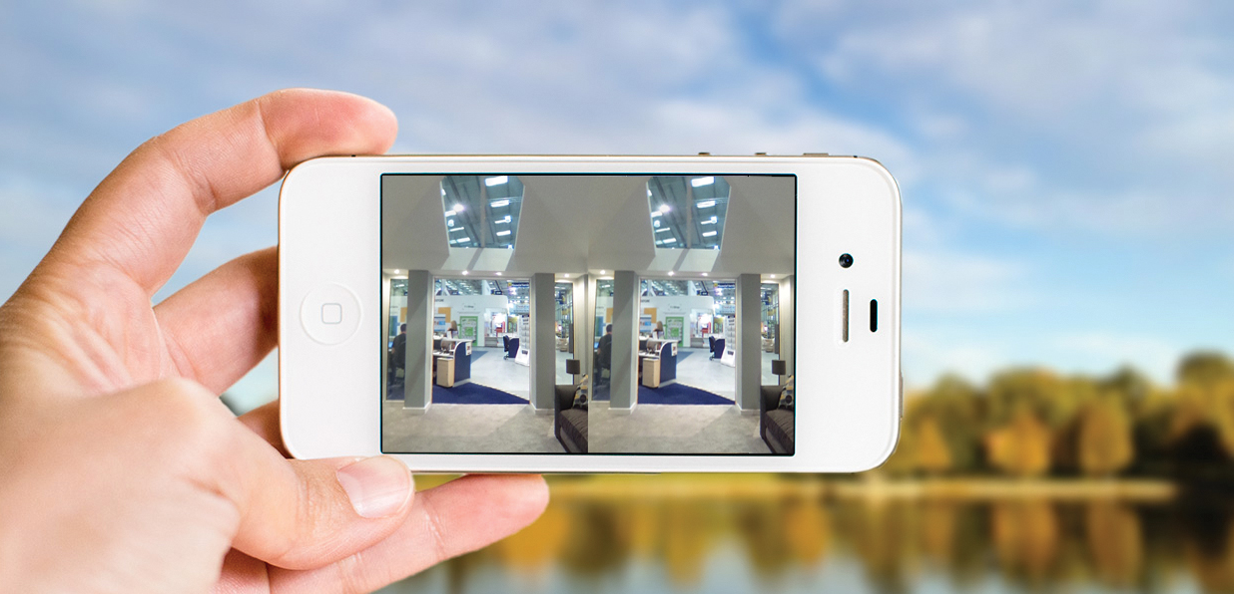 How to Use:
Select the Virtual Showroom in the App menu
Click on the image that you'd like to show your customer
Use the phone or tablet to move the image around
OR
If you would like to use the VR goggles; simply press on the 'Goggle' icon in the corner of the screen, and insert the phone into the goggles.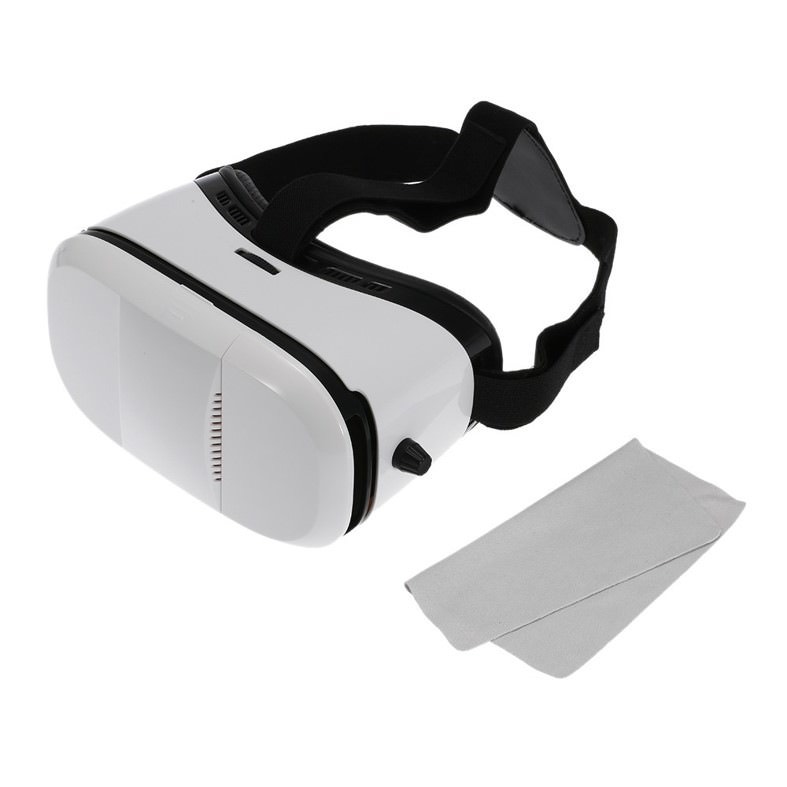 Ultraframe VR Goggles are available to order from us or your Ultraframe supplier for only £20.