Go back
All too often the Conservatory and window installation industry is regarded with suspicion due to the unfortunate actions of a minority of installation companies. Bad workmanship, high pressure selling, poor service and inferior products "passed off" as Ultraframe products, have tarnished the image of our industry.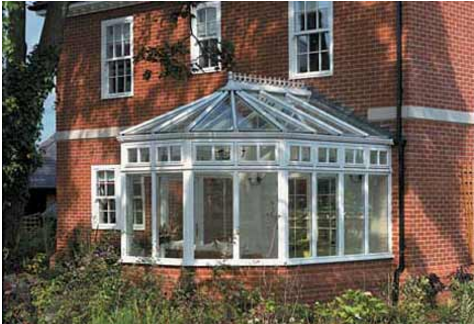 Ultraframe, as the market-leading manufacturer of conservatory roofs, is continually working to ensure consumers have peace of mind when choosing a roof system and installation company.
Currently if a homeowner contacts Ultraframe because they have a problem with what they believe is their Ultraframe roof, on inspection we all too often have to confirm to them that a cheaper roof has been fitted.
A "Homeowner Pack" is included with each roof going out from Ultraframe and the Installer will be encouraged to pass this pack to the consumer on completion of the conservatory. The homeowner will then be required to complete a registration card and send this freepost to Ultraframe. Within the next few days they will then receive their Certificate of Authenticity certifying that their roof is a market leading Ultraframe product, along with a copy of the Ultraframe Maintenance Handbook.

The certificate will also prove useful when a consumer moves to a house where a conservatory is already installed. The certificate can be included with the house deeds so that, in the unlikely instance that a problem does arise, the new owner can contact Ultraframe. We will then be able to confirm if the roof is an Ultraframe product and which company installed it. For consumers wanting to sell their property the Certificate of Authenticity is also an additional selling feauture they can offer to a prospective buyer.
If you have any queries regarding the Certificate of Authenticity then please contact us.